No. 1 matte foundation*No. 1 in Olive Young upon release*

*No. 1 in the Foundation Category of the 2H 2021 Powder Room Beauty Award
*No. 1 online/offline seller in the Foundation Category in Olive Young (July 1-12)
When NEO Foundation
is needed for a fresh,
long lasting,
and bright look
A weekend date,
a friend's wedding.

A special day
that calls for a bright, lasting look. #Zero darkening
#Sliding off beautifully

When makeup
becomes cakey
due to inner-skin dryness.

A moist-feeling formula
with a matte finish. #Thin and seamless blending
#Light yet exquisite

Pores and bumpiness
that stand out.

When your skin isn't feeling so great.

#Dense coverage
#Vanishing pores
and bumpiness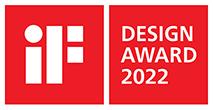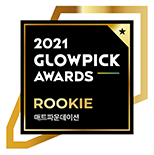 Customer Review
#Thin and seamless blending #Cloud cover

It has a great texture that makes me keep building it up!
The skin really looks cloud-like!

l tmfr*****

#Dense coverage

#Vanishing pores

This absolutely covers up
the pores!!

l 290s*****

#Item to settle skin

#Foundation of life

This is the foundation of my life!!!
I love it because it looks like my skin,
lasts for a long time
and slides off beautifully.

l vmff******* 
Reviews from Naver and Amore Mall,
July 2021 - July 2022
KEY
BENEFITS
#Thin and seamless, looks just like my own skin
#Instant cover-up for pores and bumps
#Sliding off beautifully without darkening
KEY 1
Micro particles by Jet Mill Process*
for soft, thin blending.
Micro particles created by Jet Mill Process*

fill the bumpiness of the skin densely
with a thin and seamless coverage.

*A process of making NEO Foundation particles smaller.

Moist Triple Gel Structure




spreads on effortlessly with a silky sensation and
gives a matte finish without any oiliness remaining.

Seamless coverage
that

feels as relaxing as your own skin,

and that is great for building up as much as you want.
KEY 2
Effortless cover-up for pores
and bumps using NEO Brush.
Bouncy and dense micro-bristles,

perfect for silky micro-particles.

Fast and easy even for beginners!

Thin and seamless coverage free of brush strokes,
created from simple sweeps.

Complete cover-up for enlarged pores around

the nose wings and the butterfly zone!
KEY 3
Long-lasting brightness
and no darkening.
48-hour lasting coverage.
Clear and intense colors

created by Water Color Solution Technology
using high-purity and high-chroma pigments.

Customer reviews testify

for the bright, long-lasting makeup

that is free of darkening.

"Formula that lasts for up to 48 hours."

"Makeup that is resistant to sweat and sebum.

Clinically tested.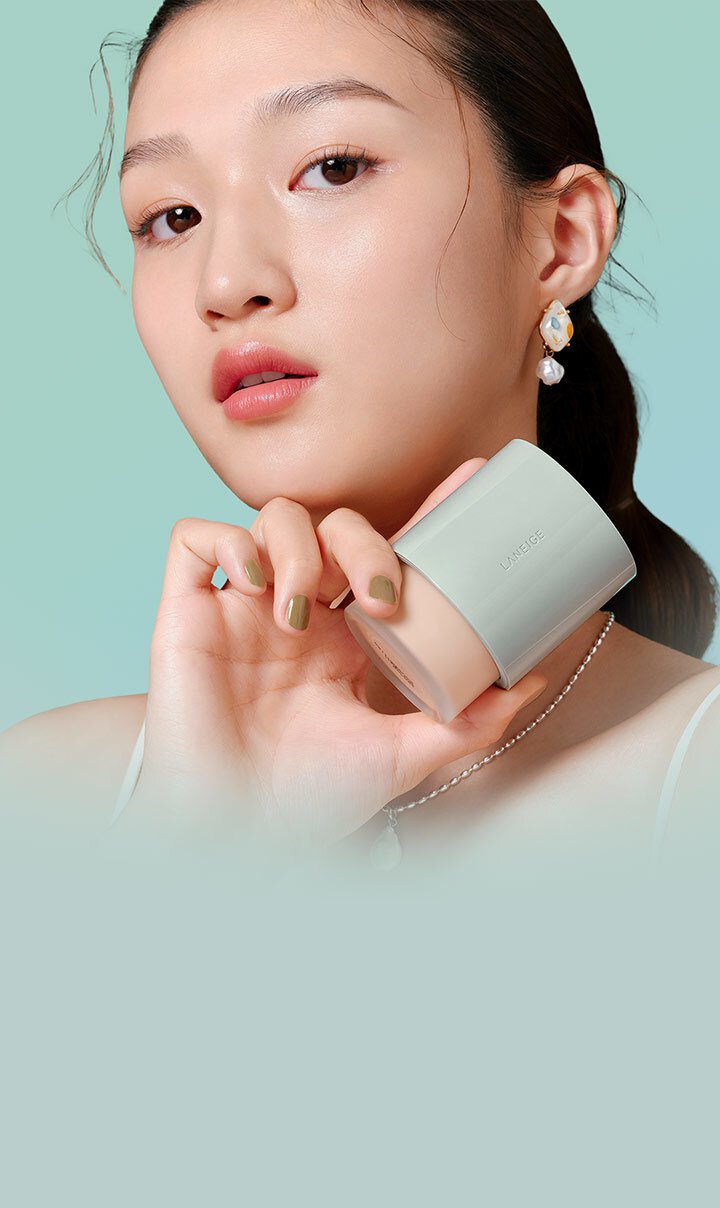 The first blue light protection foundation from AMOREPACIFIC.
Keep your skin safe and protected against extended exposure
to blue light from computers and smartphones.
COLOR SHADE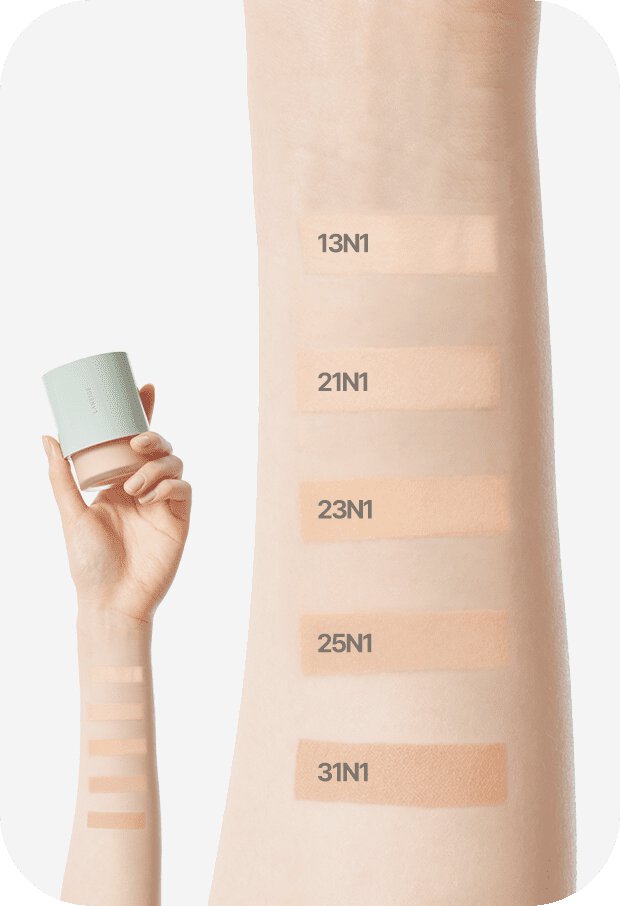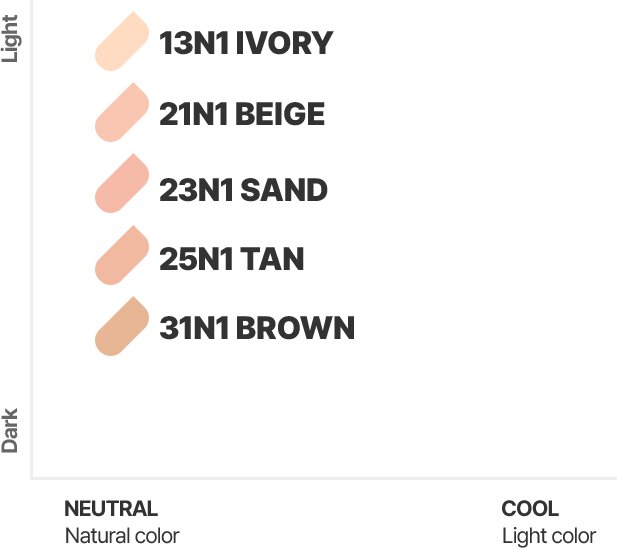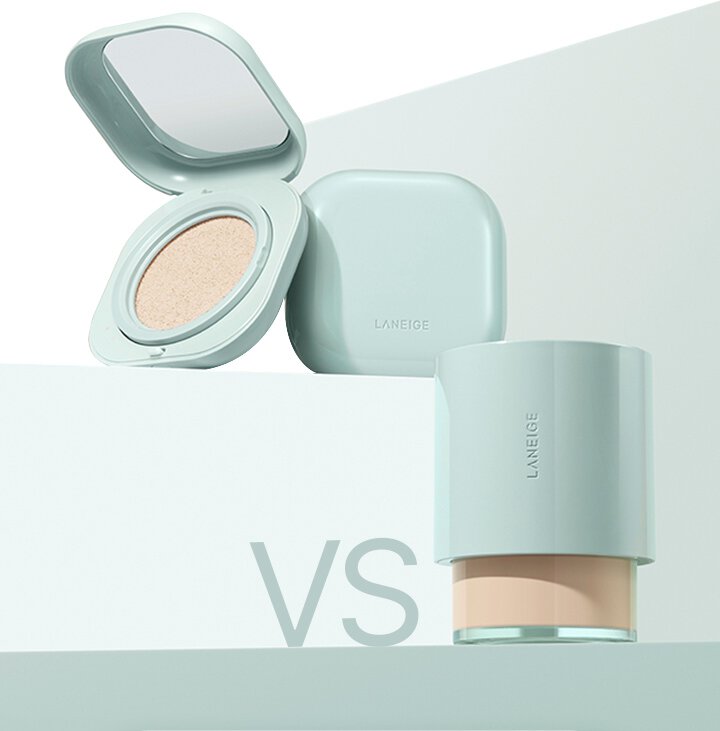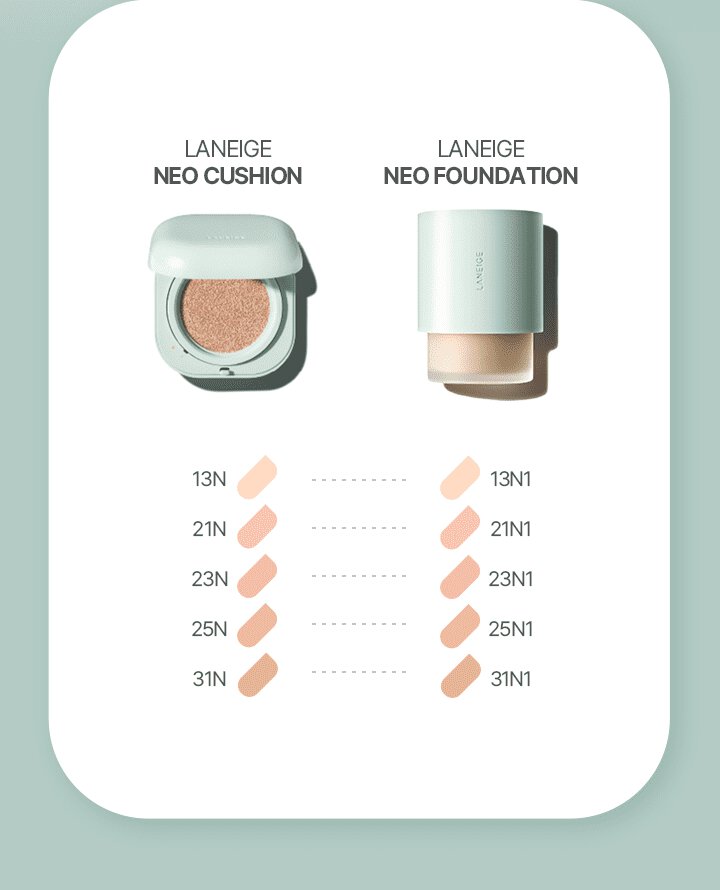 Ideal Pair
#NEO Cushion
for afternoon touch-up.
Finish up with
#NEO Powder,
a cheat key for long wear.
Neo Cushion

Neo essential blurring finish powder
BEST STEP
Perfect Together
STEP 1

#NEO Foundation

with bright color
and low darkening.Elaborate makeup
that fills in the pores and lasts for longer.

STEP 2

#NEO Cushion, a seamlessly blending duo
for makeup touch-ups

STEP 3

A blurred look for smooth skin.
Non-clumping and clear

#NEO Finisher.
NEO Foundation
Sustainability Principles
Skin-relaxing matte foundation with good ingredients.
8 FREE

Animal ingredients, tar color,
polyacrylamide,
imidazolidinyl urea, triethanolamine,
talc, carbon black, paraben

Increased biodegradability
of formulas

The content of biodegradable
ingredients has been increased (35.9%)
to reduce the product's impact on
aquatic environments

Use of sustainable palm oil

This product contains palm oil that is
produced through sustainable methods
without any need for cutting down trees.